Man Bites Dog has won best Global Programme at the 2019 SABRE Awards EMEA with partners Korn Ferry for
The Global Talent Crunch
campaign.
In addition, the team received a Certificate of Excellence for Best Use of Original / Commissioned Research for PR at the 2019 IN2 SABRE Awards EMEA.
The third award of the week was in the Global Content category at the 2019 PR Week Global Awards where the campaign was Highly Commended.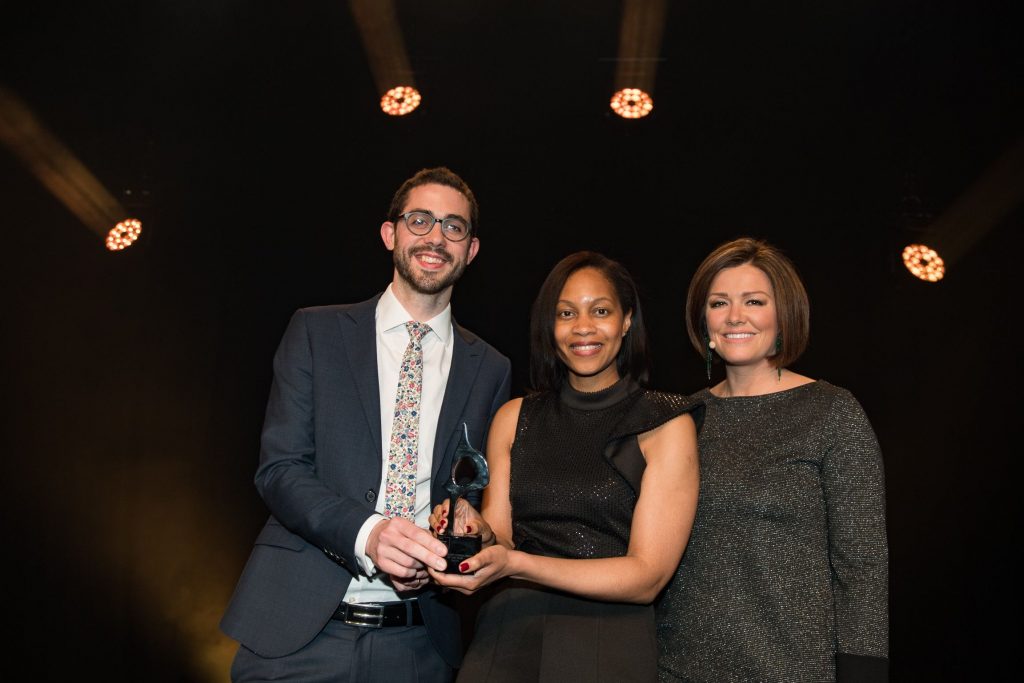 The Winning Campaign
The Global Talent Crunch campaign, which has already received notable recognition, challenged the misperception that technology and machine learning will make people less important in the future of work by proving that the opposite is true: AI will generate skilled jobs making the right kind of talent more important in the future of work. You can read more about the campaign here.
Man Bites Dog and Korn Ferry's world-first research mapped the gap between talent supply and demand, revealing a shortage of 85.2 million skilled workers globally by 2030, threatening $8.5 trillion in lost annual GDP.
The Global Talent Crunch not only challenged the way that organisations and governments think about the talent questions posed by the future of work but firmly positioned Korn Ferry as holding the answers.
Alan Guarino, Vice Chairman, Korn Ferry said: "Being able to link talent and GDP is incredibly powerful. We are in a countdown to the world's first truly global talent shortage: leaders need to take action now. This campaign created a pivotal call to action for our unique breadth of talent related services. It built reputation with exceptional global media coverage and deepened relationships and engagement with our clients."
Claire Mason, founder and CEO of Man Bites Dog said: "The success of the Global Talent Crunch campaign demonstrates the power of a strategic idea backed with robust bespoke research to move the dial on reputation and revenue. To be recognised with three prestigious global marketing awards in a week is a huge endorsement of the team!"
The PR Week Global Awards ceremony took place in London on 21st May and the SABRE Awards EMEA ceremony was on 22nd May 2019.
About Korn Ferry
Korn Ferry is a global organizational consulting firm. We help clients synchronize strategy and talent to drive superior performance. We work with organizations to design their structures, roles, and responsibilities. We help them hire the right people to bring their strategy to life. And we advise them on how to reward, develop, and motivate their people.