Man Bites Dog has been shortlisted for the prestigious B2B Marketing Awards 2019, with partners Korn Ferry, in the following categories:
Best Use of Thought Leadership;
Best International Campaign; and
Best Use of Public Relations.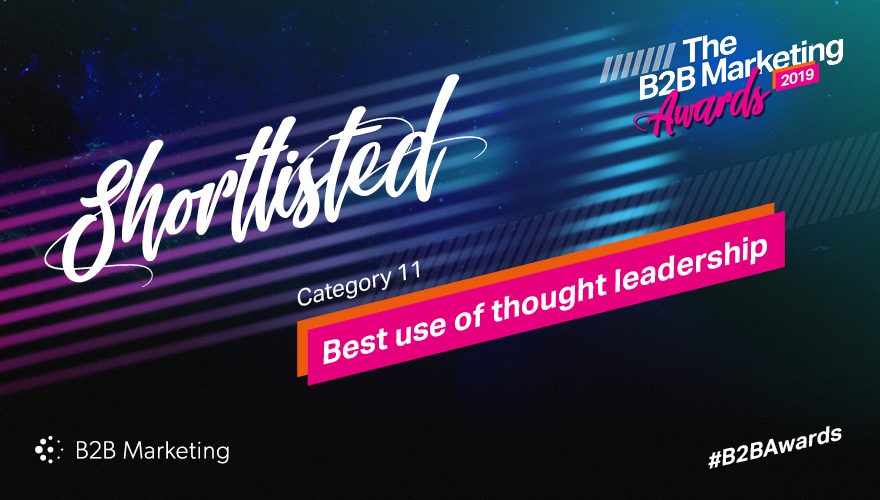 The Global Talent Crunch campaign continues to be recognised for its impact in challenging the misperception that technology and machine learning will make people less important in the future of work. Instead, it proved that the opposite is true: AI will generate skilled jobs making the right kind of talent more important in the future of work.
The team embarked on ambitious world-first research to map the gap between talent supply and demand, revealing a shortage of 85.2 million skilled workers globally by 2030, threatening $8.5 trillion in lost annual GDP.
Man Bites Dog created a unifying theme for an integrated global campaign that not only challenged the way that organisations and governments think about the talent questions posed by the future of work, but firmly positioned Korn Ferry as holding the answers.
"The Global Talent Crunch created a powerful call to action for Korn Ferry's unique breadth of organisational services. It is the first strategic campaign that captured the full spectrum of what we can do and bound it all together – only Korn Ferry has the full solution to save the global economy from the talent crunch" said Alan Guarino, Vice Chairman, Korn Ferry.

Claire Mason, founder and CEO of Man Bites Dog said: "To be shortlisted for not just one but three B2B Marketing awards is a huge achievement for the whole team. It's in our DNA to create campaigns that position leading professional and financial services organisations as global thought leaders and we're so pleased that our mission, to create signature thinking that delivers real impact, is being recognised."
The Global Talent Crunch campaign has already garnered six other esteemed international awards since last Autumn and is also shortlisted for Best B2B Campaign in the forthcoming PR Week Awards.
The B2B Marketing Awards take place on 28th November 2019 in London.
.